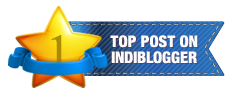 While writing this post I was amazed to see the increasing number of rape cases from 2001 till 2012
Rape cases in India
I remember a few years back when I was in college a friend of mine was robbed by thieves. She told us that since I was late today so I thought of coming from the backside of college. There is not much traffic at the road behind collage sometimes no one is on the road. She told as I was coming two people were sitting and they immediately got up upon seeing me. They came near me and showed me knife and one of them said "Chal ye sone ki chain utaar aur hume de de".
Thieves
They took my purse and they started touching me. Just a second later the thieves saw two cars coming on the road, they threw my purse on the road and ran away. The cars approaching were of our seniors. They asked me "What happened?". I told them the whole story.
She said "I really thank God that our seniors came from the backside and thieves ran away".
I wish She had Smart Suraksha with Her as she could not make a call but could easily had on the press of a single button informed us and we would have gone there.
Everybody is not lucky as she was. But now every women can make themselves lucky by installing the new Smart Suraksha App on their Android phone.
The new Smart Suraksha App is an Android Application that aims at making the women feel safe. The app, at the press of a single button, send your message of help to five pre-chosen contacts from your contact list. The additional feature send your location even if your GPS on your cellphone is switched off and anyone can know your location and arrive for help.

Cannot walk on Empty Roads
Always Scared of Rapists on Roads
When will they feel safe on Roads.
"Make Yourself feel Safe with Smart Suraksha App"
Smart Suraksha App
I can now imagine
Before Smart Suraksha App
After Smart Suraksha App
I am participating in the
Seeking Smart Suraksha contest
at
BlogAdda.com
in association with
Smart Suraksha App
.