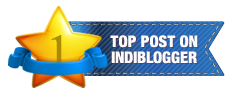 I had Dunkin Donuts at Moments Mall, Kirti Nagar, Food Court. It was nice but very crowded on Sunday Night. Its Food Court is called
Del15
. You have to get the Del15 Card First by paying Cash. It's for all the counters except Chicago Pizza, Dunkin Donuts and KFC.
Dunkin Donuts
We ordered Chef's Burger and had Donuts after our Meal. The Burger and Donuts were nice. They have more variety than Mad Over Donuts like Mango Donuts. In taste, I like MOD more than Dunkin Donuts.
Donuts
Odd One Mango Donut
Chef's Burger
Overall nice Donuts and Burger I had.
Location : Food Court, Moments Mall, Kirti Nagar, New Delhi.
Rating : I would rate this place 3/5.